Daily Zentangle: Day 13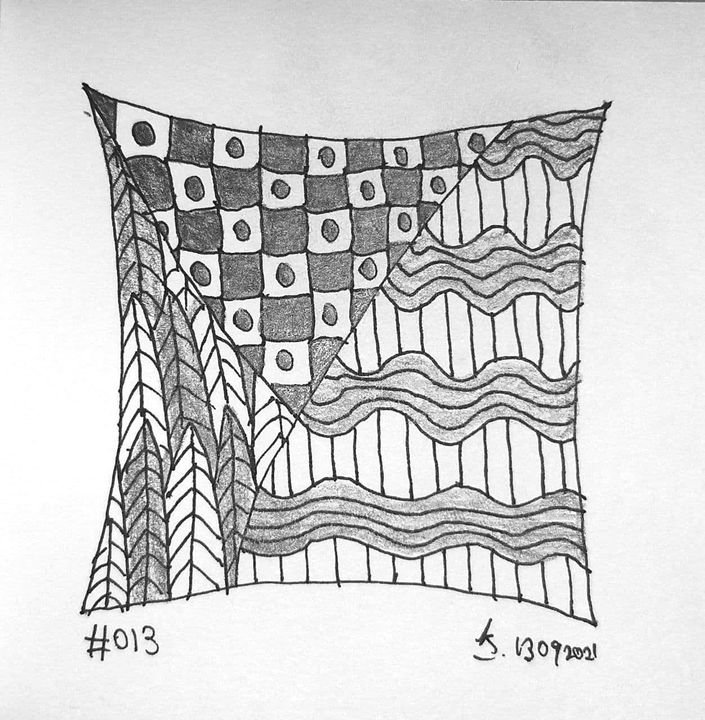 I think I set the bar too high.
For now, I'm gonna set on completing daily Zentangles for these 30 days of September. If I'm still motivated to continue, I'll try to finish the whole Zentangle book. If not, then I'm just gonna do this occasionally.
Coz I started to feel overwhelmed that the target of doing it for one complete year cycle was too high. Gonna start doing it in achievement-style. (1 week, 1 month, 3 months, and so on)