Daily Zentangle: Day 17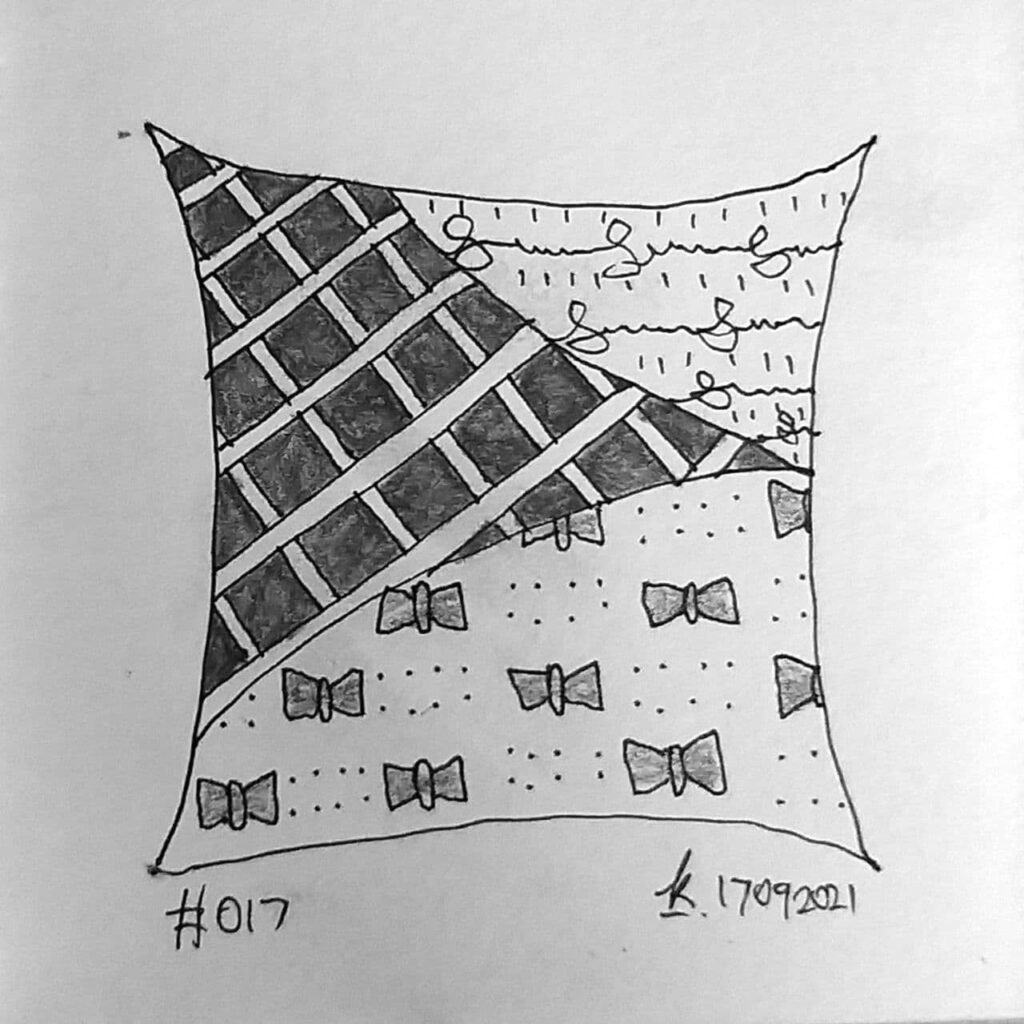 This is the one that I doodled last night. It was such a hectic day that I truly need some untangling.
But then I remembered that I forgot to post for 16th day, so I saved it for today instead. Will be doodling for today's in a moment.