Daily Zentangle: Day 5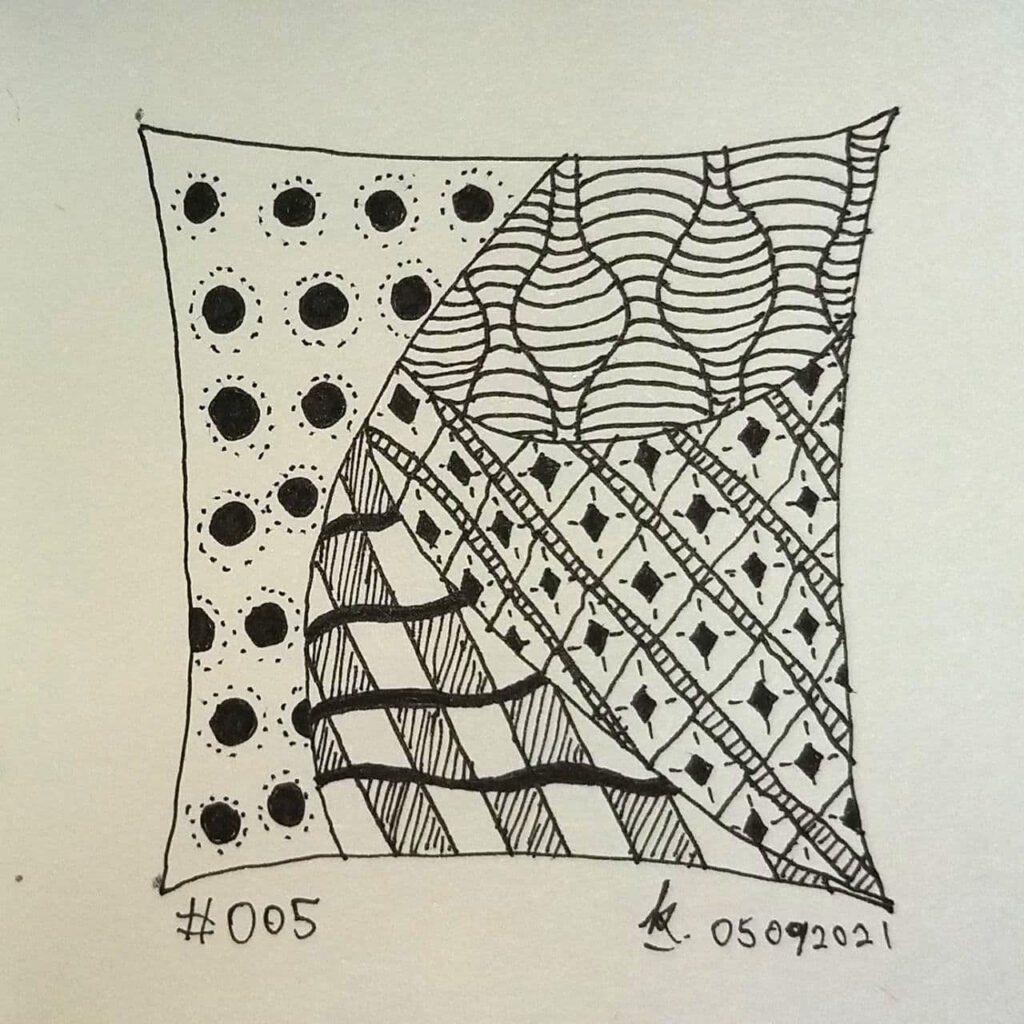 So, Paralympics for Tokyo 2020 (in 2021) has just ended. I was doodling this while watching the closing ceremony. The lines that divides the sections actually resembles the three "agitos" (crescents) that are present in the Paralympics logo.
Did your country do well for this edition of Paralympics?