Happy 1st Anniversary!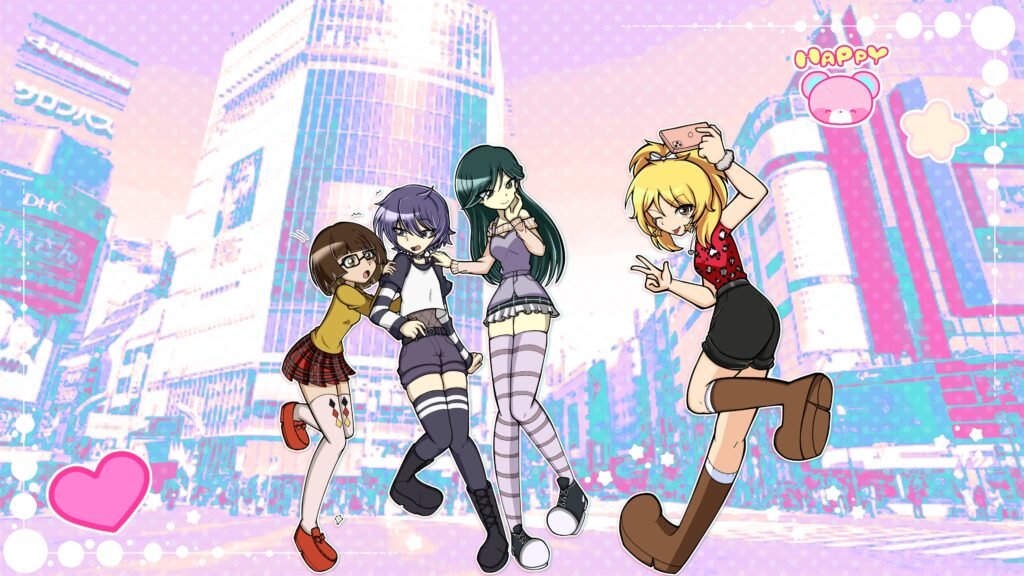 Before I start with my long anniversary post, I would love to thank Kogameh for this cute art of all my 4 OCs together! I have waited for a long time to finally post this one, because this art perfectly fits with my wish to get them together for the 1st anniversary.
Do check out Kogameh on Twitter, Instagram, Deviantart, and Toyhouse!
The day has come! Happy birthday to me, and happy birthday to this website as well! XDDD
It has been a long journey, but here we are, it's finally been one year since I converted my pen name to "knuua", and established this website. On my 30th birthday last year, I have decided to create this website, where I will post all the arts and stories I made, and then eventually it transformed into a site where I promote artists whom I commissioned arts from.
Back in end of 2020, there were a lot of challenges from Day 1 since I made this website. My grandpa died 2 days right after I made this website, and caused me to stop working on any arts for a while. Then, even when I try to pick up on my Inktober 2020 project, I ended up stopping before I even reached the 2/3 mark due to workload. Not only that, I barely even made any personal arts this year.
Then, sometime in February 2021, I welcomed Kasumi as my official OC, and in turn also the mascot for this website. Then, slowly her 3 friends, Mieko, Chie and Natsuki joined in as well. I posted all of their backstories on this website, however there has been no further updates on their story since Natsuki's chapter. I do blame myself for procrastinating a lot, while at the same time, trying to be too ambitious with what I want to do. Truthfully, I have commissioned quite a lot of arts within these past 6 months, but I have never done so because I was too busy.
So after evaluating what has happened in this first year, I have come to a decision. For this second year, I'm gonna change myself from a "naive artist" to a "naive writer". I realized that I have a knack in writing stories, and I shouldn't waste it. Kasumi's story needs more development, so I'm going to focus a lot on writing her stories for this second year. And of course, I will be commissioning more artists to give life to the story and at the same time, help them spread their art exposure.
I would like to thank all the artists who I have commissioned within this 1 year period for all the awesome work you have been doing. I have been firm with my principle that artists deserve more love, and their hard work on creating these beautiful arts should always be appreciated. All artists, are the true MVP for this "knuua" project.
I am aware that I will have to juggle with a huge workload next year, but I will try my best, and target to at least write one chapter per month, starting now. So, my aim is to write at least 12 chapters before the 2nd anniversary. Hopefully I'm able to finally progress with Kasumi's story and share more about her life with all of you.
Anyways, for this 31st birthday, I'm wishing for a better health, as well as to be always blessed with happiness. I look forward towards this second year as "knuua", and I'll do my best to create more content for everyone.
See ya on my next post. Ciao ~