Daily Zentangle: Day 20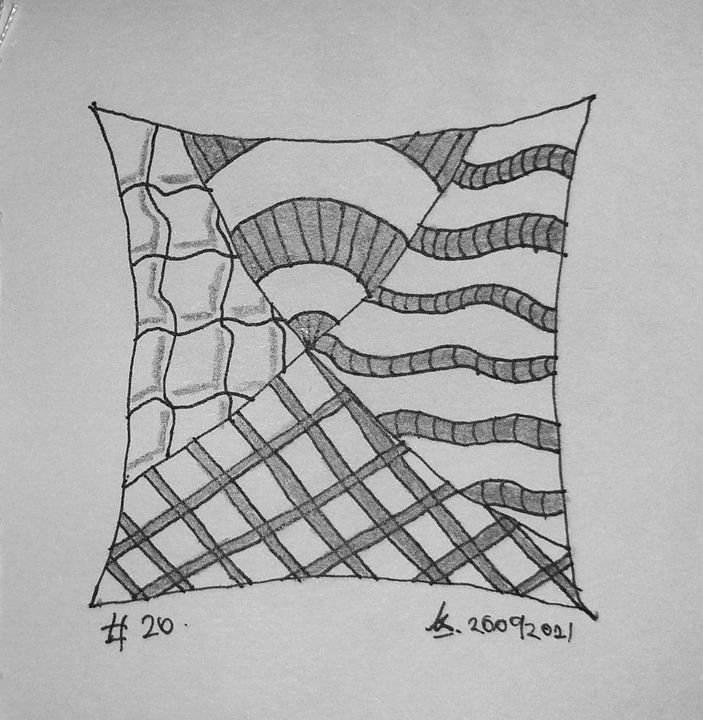 I have decided, I'm gonna end this challenge right here and now.
I realized that I can only make a proper and detailed Zentangle when I'm free from my too much thoughts. With lots of sudden work downpour, I realized that my motivation is drained as days go by.
Thus, I will only make and post a proper Zentangle, if and only if my mind is actually at peace. I don't want to continue this with "as long as I have one for the day, it's all good".
So, until next time guys. The numbering will still continue, on the next time I do another Zentangle. But I'm not gonna continue doing this for days in a row.
Oh yes, I won't be joining Inktober 2021 too. 'Coz my October schedule will be fully packed, so I don't want to do the impossible and stress myself up again.
Peace out.