Lore Part 3: The Chic Otaku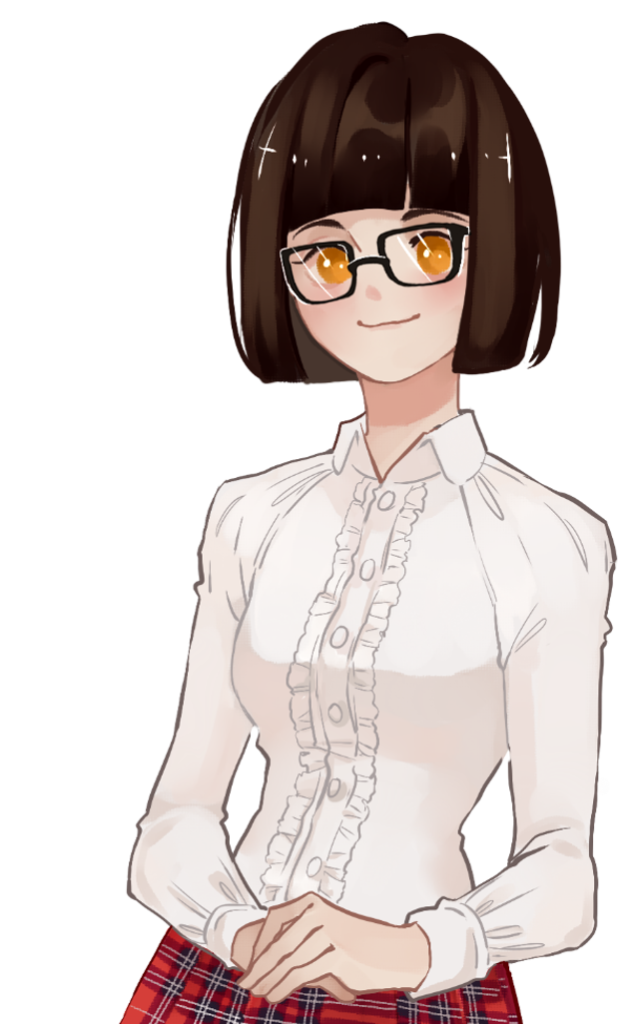 Artist: Hani Hani
Facebook
Shirayuki Chie is similar to Kasumi in three ways: their heights, cup size, and having mothers not originally from Japan. Her mother is a Malaysian of Chinese ethnicity, hailing from Kuching, Sarawak. Her mother is married to a Japanese man, whom she dated after meeting each other to collaborate on a project. After a year of marriage, Chie was born in Malaysia. But Chie was able to gain Japanese nationality at birth, after his family managed to register her before the three-month time limit. Both her parents eventually moved to Japan, and her mother gained Japanese naturalization when Chie was 6 years old.
Both her parents were office workers, but they quit their respective jobs to fulfil their dream. Eventually, the dream came true as the family runs their own manga and hobby store in Akihabara. Chie has been helping her family to tend the store since she was small. She eventually falls in love with anime and manga as she is surrounded by them every day. She is an avid manga, and figure collector, especially nendoroids. Her manga and figure cabinets occupy almost everywhere around her room.
She is very simplistic in her attire, having a chic geek and bookworm girl appearance (Perhaps the purest and most innocent-looking out of the four). Originally, she wasn't concerned on her appearance, but after becoming buddies for a long time with the other 3, she begins to show confidence and slowly improves her attire. Also, she used to wear a long skirt and plain crew socks. But due to the influence from Kasumi and Mieko, she has since worn a shorter skirt and a fancy thigh high socks. Her overall colour scheme of yellow, red, and black is a nod to the flag colours of her birthplace, Sarawak. (Their family will make a yearly visit to their mother's family in Sarawak for Chinese New Year)
Ironically, despite her constant exposure to lots of manga, she is actually very bad at drawing. Her drawing is comparable to the level of a grade-schooler. Instead, she can create good plot in her stories. Kasumi often reviews her works and compliments her on the plot aspect, much to Chie's delight. Chie has since then been following manga classes for beginners and has shown slight improvement as time goes by.
She has long-sightedness (can't see close objects clearly), thus she is seen with her glasses on most of the time. Sometimes she will be referred as "Otaku-chan", but she much prefers to be called "Chi-chan". She once took off her glasses in front of her buddies, and they were amazed that she actually looks pretty with her glasses off. Her buddies have since then trying to convince her to try wearing contact lenses, which she declined because of the hassle of putting them on. Her cute childlike appearance as often caused other people to mistake her as a middle-schooler, which her buddies has dubbed her as a "legal loli".
– END OF CHAPTER –