Lore Part 1: Salty and Sweet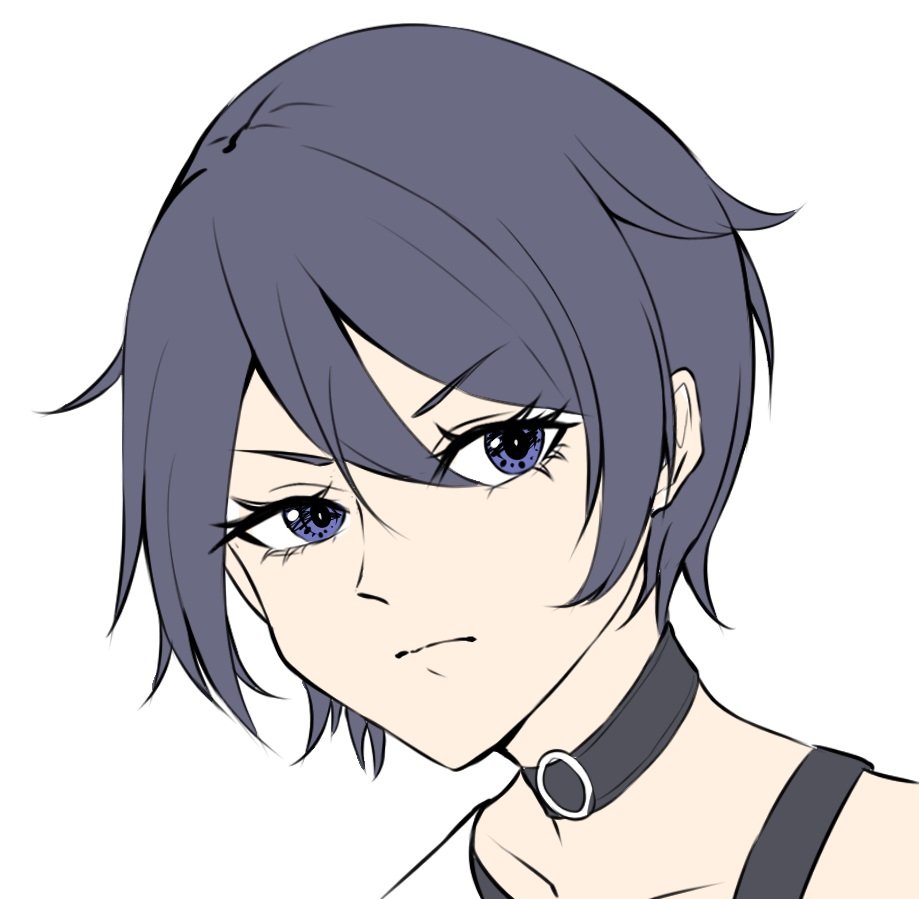 Artist: HaruuuKuma
Facebook | Twitter | Instagram | Twitch | Pixiv | Commission Details
Shioguchi Kasumi is the only child of her parents. (Called as "Kasumin" by her buddies) She is Japanese-French (Her mother is French). Her father is a mangaka assistant, while her mother is a freelance fashion designer. Her mother migrated to Japan and gained Japanese naturalization. Both her parents fell in love at first sight at a café in Tokyo. They eventually dated for 3 years, and eventually get married. Kasumi was born in her father's hometown, Chiba.
She currently lives alone in her apartment in Tokyo and will visit her parents back home occasionally. She currently works as a freelance writer, where she becomes a columnist in ACG magazines and websites, reviewing anime and manga under her nickname "Shio Salt". Despite being a half-French, she can't speak the language. Instead, she speaks English fluently as her parents communicate in that language. Because of this skill, she will sometimes get offered to proofread news or magazine articles in English.
Contrary to her successful career, she appears as a "rough-looking" girl in public. Most of her outfits are dark-coloured, but she primarily chooses black or grey. Her face expression looks serious most of the time. She exhibits this look to repel the people from making sexual harassments on her. Even if someone dares to approach her, she has a black belt in karate. She prefers not to wear heavy makeup as she doesn't want to waste her time getting ready to go out.
Strangely, despite that appearance, she did not have any piercings, and she doesn't even have tattoos on her body. The reason is because she has a secret kept only to herself (and her parents). Not even any of her buddies knew about it.
The one where she appears edgy is just her "Salty Kasumi" persona to hide her actual passion.
She is secretly a fan of sweet lolita fashion, which she dubbed it as her "Sweet Misty". (Kasumi can also be written as "霞", which means "mist"). She loves to wear frilly and pastel-coloured outfits, a stark contrast to her dark overalls in the other mode. According to her, to be a "pure maiden", she won't do anything that damages any part of her body, which includes having tattoos and piercings. When she's in this mode, her serious emotion turns into a shy and embarrassed emotion. She has quite an awkward smile as she is not used to smiling while in the other mode.
The only ones who know about her secret are her parents. Back when Kasumi was a child, she loves to read her mother's fashion reference books. Then, she stumbled upon a lolita reference book, and she would repeatedly turn over the pages. Her parents noticed this, and together, they designed a sweet lolita dress for her. Even as a young adult, Kasumi could not part with her first lolita dress, so she commissioned a tailor in secret to make an upgraded version of her first lolita outfit.
Regardless of modes, she will always be seen donning her thigh high socks. She proclaims herself as a Zettai Ryouiki enthusiast. Most of her daily outfit won't be complete without this "magical garment". Her reasons for that? It will be explained in a future chapter.
For now, this chapter shall be the foundation info for all of you to get to know her more.
The lore shall be expanded as time flies by. Until then, hope you all get along with Kasumi!
– END OF CHAPTER –